SF State alum executive produces documentary on hoops legend Mahmoud Abdul-Rauf
February 13, 2023

Photo Credit: Courtesy of Showtime
Sarah Allen (B.A., '99) focuses her journalism work on social justice in sports
Two decades before Colin Kaepernick kneeled during the National Anthem to protest police violence, another professional athlete faced severe consequences for refusing to salute the flag. Now, a San Francisco State University alumna has brought former National Basketball Association (NBA) player Mahmoud Abdul-Rauf's unique story — and the tantalizing style he played the game — to an international audience. 
Longtime journalist Sarah Allen (B.A., '99) is an executive producer for "STAND," the biographical documentary about Abdul-Rauf featuring extensive interviews with him and other basketball luminaries. It premiered on Showtime on Feb. 3.  
"I fell into it because I really was intrigued by that whole conversation around athletes and activism," Allen said. "I'm not as interested in giving somebody's stats on the field. That's boring to me. Athletes have stories that go beyond that." 
Born as Chris Jackson in 1969 in Mississippi, Abdul-Rauf exhibited a dazzling display of skills and athleticism at only 6 feet and 1 inch tall. He used his battle with Tourette syndrome as motivation. "It looked like I was watching God play basketball," Shaquille O'Neal, a teammate of Abdul-Rauf at Louisiana State University, said in the documentary. Allen said: "Clearly, he was Steph Curry before Steph Curry." 
Abdul-Rauf's career was cut short, however, after he decided to sit on the bench during pregame performances of "The Star-Spangled Banner" due to the continued oppression of Black people in America. He was suspended and then exiled from the league, and later his home was burned down in an act of white supremacy. Now age 54, he has enjoyed a career resurgence, dominating players much younger than him in the half-court BIG3 basketball league with the same skills he has always had. 
"Mahmoud is just very layered," Allen said. "When you see his story, he's had a lot of trauma in his life. When you look at him, he doesn't seem like he's been through everything he's been through. And that is what intrigued me. And again, he's a conduit for all these messages that are in the film and that I feel we should continue talking about."  
Allen met Abdul-Rauf at the 2017 National Association of Black Journalists (NABJ) conference, where he won an award. At the time, he was long out of the national spotlight and his story had been largely forgotten. Allen approached him and convinced him to do an interview, his first one-on-one with anyone in years. Their rapport has since evolved into Allen writing numerous stories on Abdul-Rauf and then negotiating his licensing agreement with Showtime and the contract for his 2022 memoir through Kaepernick Publishing.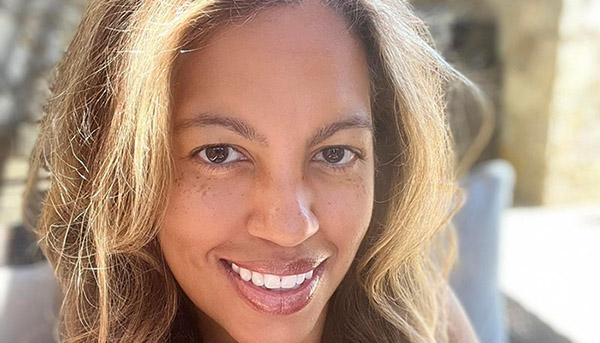 Allen's SF State story 
Allen grew up in the Fillmore District in San Francisco. After high school at Sacred Heart Cathedral, she attended Clark Atlanta University for one year before returning to the Bay Area. 
"San Francisco State has one of the best broadcasting programs in the country, so it was a no-brainer for me," she said.  
By Allen's third semester, though, she found herself on academic probation. She credits fellow Broadcast and Electronic Communication Arts student Tiffany Griffith (B.A., '99) with helping turn her academic career around. 
"She and I became fast friends and we started taking classes together. I started getting motivated to go to class, be awake during class, make sure I do my homework," Allen said. "I think it took me about a year and a half to get off academic probation. And in a year and a half, I ended up back on the Dean's List.   
"Once I really took it seriously, the mentors that I had there, they really made sure I succeeded," Allen added. "And I'm just so grateful I had that experience because it really prepared me for real life." 
Learn more about the SF State Broadcast and Electronic Communication Arts Department. 
Tags