Leaders in finance, magazine publishing, education, music and film named 2023 Alumni Hall of Fame inductees
September 12, 2023

Four notable alumni to be honored at Nov. 3 celebration
For the past 29 years, San Francisco State University has recognized alumni for their varied contributions to their communities, whether it's through art, medicine or technology. This year's Alumni Hall of Fame inductees have made an indelible imprint on the Bay Area and beyond in the world of banking, education, skateboarding, art, music and film. San Francisco State President Lynn Mahoney and the University community are proud to honor the four newest inductees at a celebration and dinner Friday, Nov. 3, at The Ritz-Carlton, San Francisco.
"This year's inductees represent the diversity of the University and the city of San Francisco," said Nicole Lange, associate vice president for alumni relations and university engagement. "This year, we'll honor the president of an Indonesian bank with a 30-plus year career in finance, a longtime educator and school administrator turned professor, the publisher of an iconic skateboarding magazine and a filmmaker and musician whose films and music carry powerful messages about labor, wealth inequality and injustice. This group of accomplished alumni embody both the spirit of SF State and the city, and I couldn't be prouder."
Hall of Fame Inductees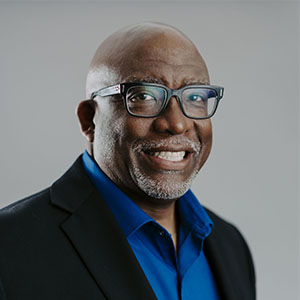 Vincent Matthews
B.A., '86; M.A., '90; Ed.D., '10 
Dr. Vincent Matthews has been an educator for more than 30 years, eventually leading the same school district he attended from kindergarten through 12th grade. The San Francisco native was the San Francisco Unified School District superintendent from 2017 to 2022. After high school, he attended SF State, earning a bachelor of arts, a master of arts in Educational Administration and eventually a doctorate in Education. He was part of the inaugural cohort in the University's Educational Leadership program.
Matthews began his teaching career at Washington Carver Elementary School in San Francisco and later served as an elementary school principal, a high school assistant principal and a middle school principal. He then led the San Jose Unified School District as superintendent for five and a half years, raising academic achievement, narrowing the achievement gap between Latino and white students and passing landmark agreements with the San Jose teacher's union. He then served as a state-appointed superintendent for Oakland Unified before he was the state-appointed superintendent of the Inglewood Unified School District. 
In 2020, Matthews returned to the classroom at his alma mater SF State. He started as an adjunct faculty member in the Equity, Leadership and Instructional Technologies program and is now an assistant professor.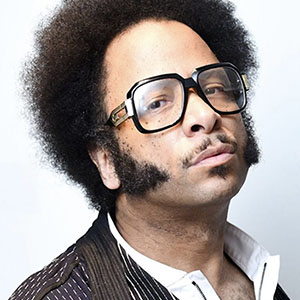 Boots Riley
History, Cinema
Activist, filmmaker and musician Boots Riley studied film at SF State before rising to prominence as the front man of hip-hop groups The Coup and Street Sweeper Social Club. His debut feature film "Sorry to Bother You" premiered at the 2018 Sundance Film Festival, was acquired by Annapurna Pictures and was released to resounding box office success and widespread critical acclaim.
Fervently dedicated to social change, Riley was deeply involved with the Occupy Oakland movement and was one of the leaders of the activist group the Young Comrades. His book of lyrics and anecdotes, "Tell Homeland Security-We Are The Bomb," is out on Haymarket Press.
He is the recipient of the Independent Spirit Award for Best Feature Film and SFFILM's Kanbar Award.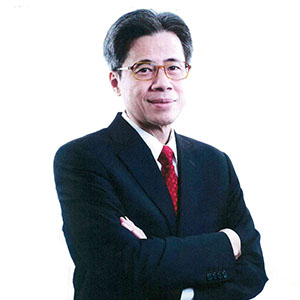 Pramukti Surjaudaja
B.S., '85
Pramukti Surjaudaja has been in banking for more than 30 years. He was the CEO and president director before assuming the role as president commissioner of Bank OCBC NISP in Indonesia. His primary responsibility is serving as chair of the bank's supervisory board. In addition, he has served as the non-executive director at OCBC Bank Singapore since 2005.
 
Over the past three decades, Surjaudaja has been honored with awards such as Best CEO, Most Prominent Banker and Outstanding Entrepreneur. He also serves on the boards of nonprofit and educational organizations such as The British School Jakarta, Karya Salemba Empat Foundation, Parahiyangan Catholic University, Indonesia Overseas Alumni and served on the South East Asian Nations Council of INSEAD. Surjaudaja is a member of the Business Advisory Council for the Lam Family College of Business.
 
After graduating from SF State in 1985, he earned his MBA from Golden Gate University. He lives with his family in Jakarta, Indonesia.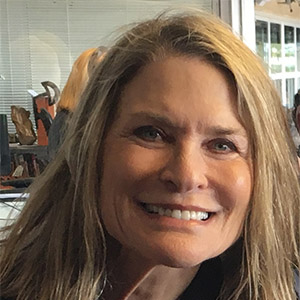 Gwynned Rose Vitello
B.A., '74
Gwynned Rose Vitello is a principal partner with High Speed Productions, the San Francisco based media company that publishes Juxtapoz Art and Culture Magazine and Thrasher, often referred to as the Bible of Skateboarding. She met her late husband Fausto Vitello (B.A., '71) when they were both students at San Francisco State, after which, in 1981 he co-founded Thrasher Magazine, suffusing the sport with Bay Area energy and worldwide street appeal. Fausto passed away in 2006, so Gwynned stepped in to oversee the skate and art enterprises.
Prior to High Speed Productions, Gwynned Vitello worked at San Francisco City Hall in the administrations of Mayors Joseph Alioto, George Moscone and Dianne Feinstein. Today she continues as an executive in what is still a family business, alongside her two adult children who both have strong connections to the University. Tony attended SF State from 2003 through 2006 as a History major and has currently taken over the reins at High Speed Productions. Sally assists at the magazines and serves on the board of the Paul K. Longmore Institute on Disability. The family is proud that over the years, several SF State students have served as employees at High Speed Productions. 
More details about the event, including sponsorship information, this year's sponsors and how to purchase tickets are available online.
Tags