CPaGE International Business Certificate graduate honored in Newsweek Japan
August 31, 2023

After earning his certificate from the College of Professional & Global Education, entrepreneur Sota Watanabe went on to found two successful tech companies
Sota Watanabe, a former College of Professional & Global Education (CPaGE) International Business student, has been selected one of "100 Japanese people the world respects" by Newsweek Japan for his impressive record as a young entrepreneur. Prior to this, he was selected for the Forbes "30 Under 30 Asia" list in 2022. 
Watanabe was an Economics major at Keio University in Japan and wanted to expand his global business experience. He applied to the International Business Professions program run by ICC Japan. As part of this program he enrolled in CPaGE's American Language Institute to improve his English. Following completion of the English for Academic Preparation program, Watanabe earned a certificate in the SF State International Business program. This program helped Watanabe develop the knowledge and skills to become a global leader.
"The groundwork for working globally, including English and business skills, was developed while I was in San Francisco. Without these experiences at SF State, I can't imagine where I would be today. It was an experience that allowed me to experience and interact with cutting-edge technology and broaden my horizons," said Watanabe.
During his program, he spent time in the San Francisco Bay Area attending IT, art and language exchange Meetups and visiting technology headquarters in Silicon Valley. Watanabe was able to visit Google, Facebook and Apple. He also completed an internship for Silicon Valley startup Chronicled. When he left SF State, Watanabe returned to Japan and founded Stake Technologies, the first company in Japan to adopt blockchain acceleration sponsored by UC Berkeley. Watanabe received an unprecedented four rounds of funding from Web3 Foundation, which he is using to further innovation at his company. He also founded another tech company, Astar Network. He later participated in the 2021 International Student Journey event hosted by CPaGE's Center for Global Engagement as an alumni panelist.
International Business Professor and Department Chair Bruce Heiman taught Watanabe in "Research in International Business and the Global Market." From his interactions with Watanabe in and outside the classroom he shared that he  sees him as an example for past, current and future students. In addition to being a high academic performer while a student at SF State, Watanabe was well respected by his peers and became good friends with many other students as well as professors. The International Business courses he followed while at SF State helped him achieve a solid comfort level working in groups comprised of members from diverse cultures. His outgoing nature and ability to span cultural boundaries has served him well in his career.
"We are proud to have Sota as an example of a graduate of our certificate program," Heiman said.
"From the first day Sota arrived at SF State, it was clear he was going places," added CPaGE Assistant Dean Saroj Quinn. "Sota is one of the most inquisitive, passionate and charismatic students I have met. Every time I spoke with Sota during his program, I learned something new about the innovation and entrepreneurship landscape of San Francisco. Sota truly made the city of San Francisco his classroom, using his free time to build a global network."
Learn more about the College of Professional & Global Education.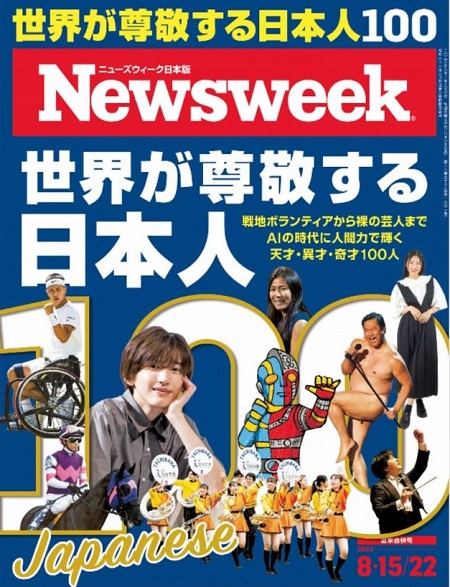 Tags