Wall Street Journal ranks SF State top 5 for diversity nationwide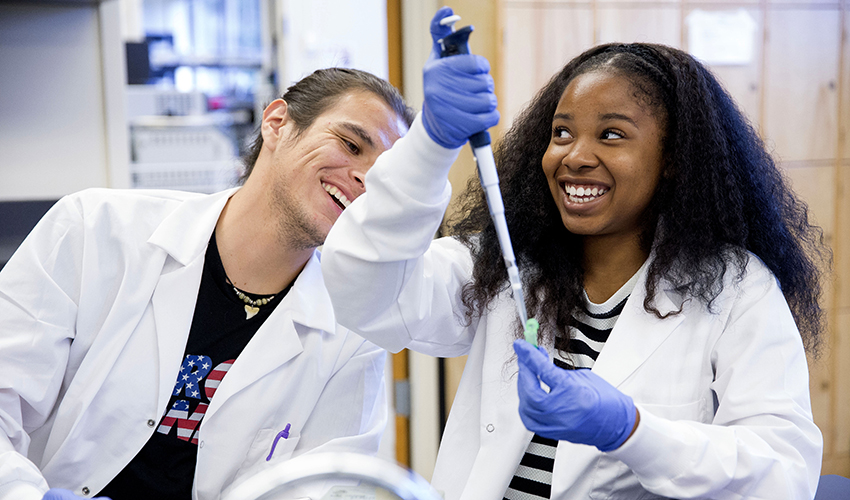 The 2021 college ranking honors University's commitment to serving underrepresented students
Wall Street Journal recently released its 2021 Best Colleges list, ranking San Francisco State University in the top five nationwide for the "Environment" category. This category measures the diversity of a university's community based on the racial and ethnic makeup of students and employees, the proportion of students who come from abroad and the percentage of students who receive Pell Grants — a grant awarded to low-income students.
In a Wall Street Journal article that coincides with the ranking, San Francisco State President Lynn Mahoney emphasized how diversity enhances the educational experience for students.
"Diversity is easy, but inclusion is hard," says Mahoney. The payoff of having a diverse set of students who actually interact with one another is huge, she added. "It humanizes geopolitical issues, it humanizes differences. It breeds understanding, and with that comes compassion."
The article also highlights how universities with socioeconomically diverse students, especially those who are the first in their families to attend college, may require additional academic, financial and social support to graduate. Mahoney discussed how SF State used a state grant to establish a program for low-income, first-generation college students that offers support for these types of challenges.
Read more on the Wall Street Journal website.
Update: In the Wall Street Journal/Times Higher Education Colleges Rankings for 2021, SF State was rated even higher for diversity. The University was ranked third in the nation for diversity (tied with University of California, Irvine and California State University, Northridge). The ranking was based on such factors as student and faculty diversity, graduate salaries and debt burdens, and each school's academic resources.