Superfest: disability culture in all of its complexity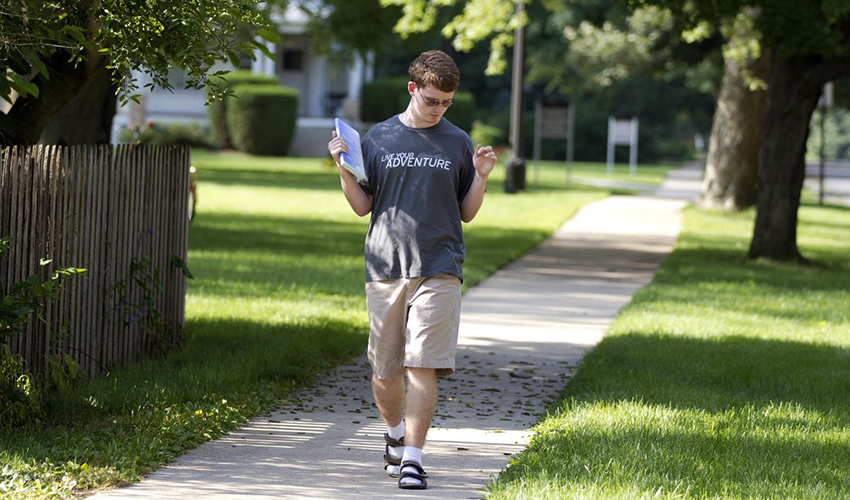 Annual film festival showcases 15 shorts and full-length features
San Francisco State University has teamed up again with the LightHouse for the Blind and Visually Impaired to portray disability culture in all its diverse, complex and engaging facets. The 31st annual Superfest, the world's longest running disability film festival, takes place Nov. 4 at the Magnes Collection of Jewish Art and Life in Berkeley and Nov. 5 at the Contemporary Jewish Museum in San Francisco.
SF State's Paul K. Longmore Institute for Disability, named after the late history professor known as a pioneer in disability studies, is the Superfest co-presenter.
Selected from 167 submissions, the 15 shorts and full-length features showing this year bring a new breadth of creativity, perspective and geography to Superfest, spanning Myanmar, Germany, Italy, Canada, Australia, Colombia, Vietnam, Japan and the U.S.
This year's films explore a range of disabilities including Down syndrome, deafness, autism, psychiatric disability and others. The documentary "Deej," winner of Superfest's award for Best of Festival, Feature, follows a nonspeaking young man over six years as he attends college and fights for autistic civil rights. "In Crystal Skin," named Best of Festival among short films, is a documentary about a charismatic 11-year-old girl struggling to maintain a normal childhood despite the limitations imposed by a rare skin disease. "Mind/Game: The Unique Journey of Chamique Holdsclaw" is a powerful, revelatory and instructive documentary about the professional basketball player's battles to control her psychiatric disability and share it with her community.
Superfest International Disability Film Festival celebrates cutting-edge cinema that portrays disability through a complex, unabashed and engaging lens. What started in 1970 as a small showcase in Los Angeles has grown into a sold-out international event.
"The unique thing about Superfest is that it's driven entirely by the disability community," said Bryan Bashin, CEO of the LightHouse for the Blind and Visually Impaired. "Our jury is 100 percent composed of people with disabilities. Throughout the process of screening, organizing and presenting the films, the Bay Area's vibrant disability voice is loud, playful and strong."
Superfest is one of the few U.S. festivals, of any kind, that prioritizes accessibility. All films are presented with captioning and audio-description; all live dialogue is available with American Sign Language and live captioning.
"Superfest goes way beyond minimum standards for hosting an accessible event," said Emily Beitiks, festival coordinator and associate director of the Longmore Institute. "Some nondisabled attendees may find that they benefit from these access features, changing the way we experience movie going for the better."
Tickets to Superfest are $12 for an individual screening or $20 for an all-day pass on Nov. 4. For details and to purchase tickets, visit: www.superfestfilm.com.