Summer Session puts degrees in reach more quickly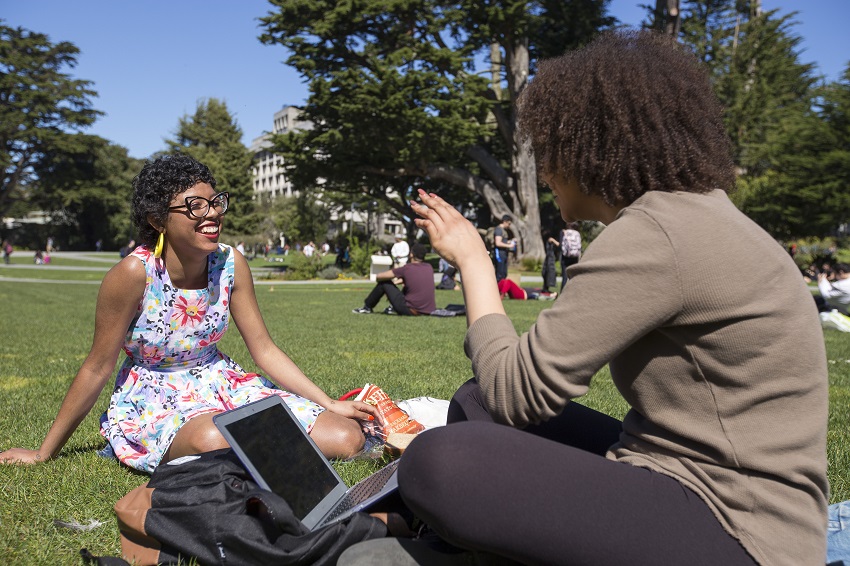 All Summer Session courses will be offered remotely, registration now open
Looking to get on the fast track to a degree? Students who take classes during the 2021 Summer Session at San Francisco State University can graduate earlier.
"This past year has been tough on so many students, and summer provides an opportunity to stay engaged in your coursework, get caught up on credits or get ahead on your path towards graduation," said Senior Associate Vice President for Enrollment Management Katie Lynch.
Courses in dozens of disciplines will be offered during Summer Session. Classes are held over five, eight or 10-week sessions, giving students the flexibility to choose a schedule that caters to their summer plans.
Summer Session classes will continue to be offered through remote modalities. This is to ensure the health and safety of the campus community as the University enacts social distancing measures to mitigate the spread of COVID-19.
Financial aid is available for eligible students. For more information about summer financial aid, go to financialaid.sfsu.edu/content/summer-financial-aid.
Registration for Summer Session began on April 5. For information about registration, dates, classes, fees and more, go to registrar.sfsu.edu/summer.