SF State president to prospective students: "Now is the time to persist"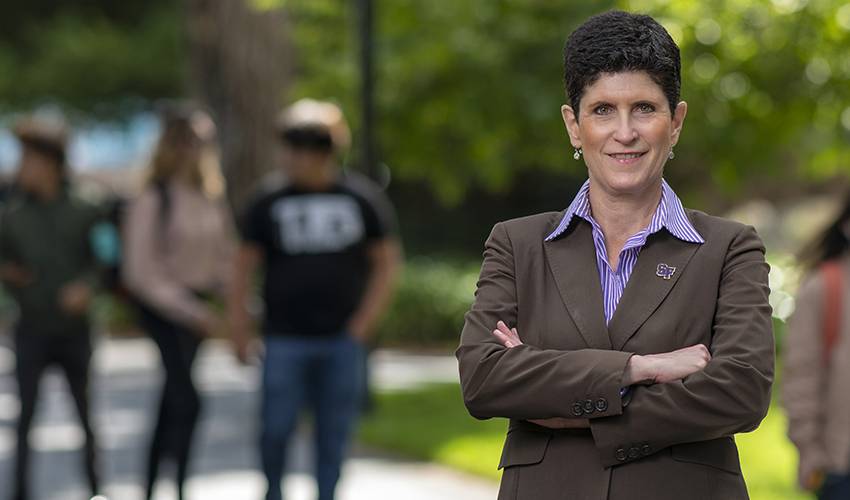 President Lynn Mahoney says declining admission to a four-year university could be a lifelong missed opportunity
With the COVID-19 pandemic necessitating a temporary emphasis on remote learning for schools around the world — including San Francisco State University — students who'd assumed they'd be college freshmen this fall might be rethinking their plans. Some might even be wondering if now's the time for a gap year.
San Francisco State President Lynn Mahoney has an answer for that question: an emphatic no.
In a recent opinion piece published in the San Francisco Chronicle, Mahoney makes it clear that this is not the time to pause or decline an opportunity to attend a four-year university. "This is the moment to persist, to take that very important first step to a degree that promises upward mobility for students, for their families and for their communities," she writes.
The growing discussion about gap years is driven largely by the less than three percent of American students who attend elite universities at which tuition is often in excess of $50,000 a year, Mahoney explained. (Tuition for new full-time students at SF State is a little more than $7,200.) Students who attend these expensive private universities may find that a gap year makes sense because their families have the means to fund alternative-learning experience for a year and can ensure that their children enroll the following year. But for most families, that's simply not an option.
"For them, attending a university has been a hard-fought accomplishment that promises upward mobility for themselves, their families and their communities," Mahoney writes. "A gap year easily could become a lifelong missed opportunity."
Read more from Mahoney about the importance of committing to a university education today on the San Francisco Chronicle website.