SF State to honor 8,400 graduates at virtual Commencement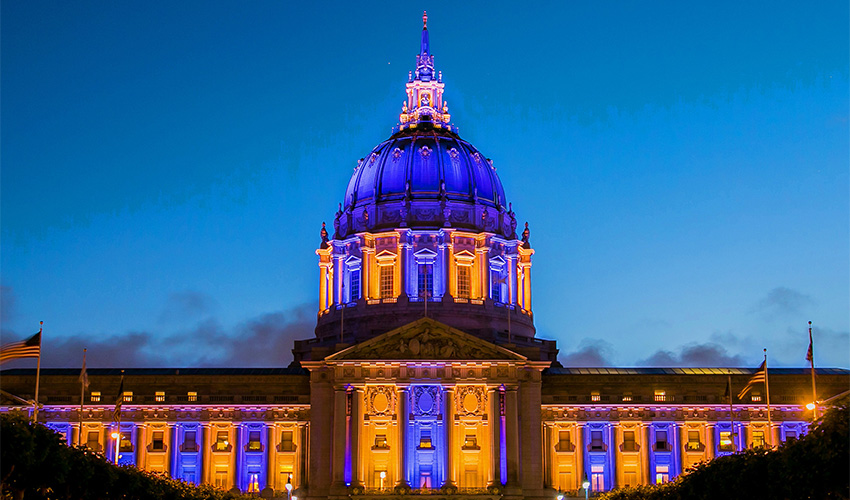 San Francisco Supervisor President Shamann Walton to speak at University's 120th Commencement ceremony
San Francisco State University will hold its 120th Commencement ceremony online Friday, May 21. This is the second year the University has planned a virtual ceremony due to COVID-19; however, an in-person celebration to congratulate the Class of 2021 will be scheduled as soon as it's safe. Shamann Walton, the city's first Black man to serve as president of the Board of Supervisors and a 2010 alumnus, will deliver the Commencement address along with President of Associated Students Andrew Carrillo and two graduating students — Eliana Hernandez, who graduates with a B.A. in Ethnic Studies, and Krista McNally, who will receive an MBA.
San Francisco State President Lynn Mahoney acknowledged the turbulent year and the hardships the Class of 2021 faced but says they've developed strengths and abilities that will serve them well in life. "The knowledge you have gained, the skills you have developed and the friends you have made at San Francisco State University will endure long into the future," she said. "I'm thrilled Supervisor Walton will share encouraging words with the Class of 2021." President Mahoney added that she's looking forward to congratulating graduates on their accomplishments in person at a later date.
Graduates, their families and friends will be able to watch the May 21 ceremony on SF State's YouTube channel starting at 5:30 p.m. For those who miss the broadcast, the ceremony will be archived on University YouTube channel. In the meantime, the University will celebrate graduates throughout May on social media and on the Commencement website. Join the conversation on social media by using the hashtag #SFSU2021.
Commencement Speaker
Shamann Walton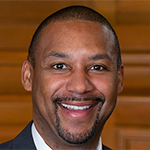 San Francisco Board of Supervisor President Shamann Walton ('10) is no stranger to SF State, having earned his Master of Public Administration from the University in 2010. He chose SF State for its focus on social justice, equity and inclusion. He says the program was "second to none" in preparing him for public office. 
Walton currently represents District 10, which encompasses the Bayview and Potrero Hill areas of San Francisco. At a young age he lived in public housing in both neighborhoods. For decades he's worked in those same neighborhoods and has witnessed firsthand the challenges faced by the community, including violence, incarceration and long-time residents being pushed out of the city. As a member of the Board of Supervisors, he strongly advocates for communities from low-income and working-class neighborhoods. He has worked to improve schools, bring more jobs to the district, increase access to affordable housing, bridge relationships among all diverse communities and stop gun violence.
Walton earned a bachelor's degree in Political Science from Morris Brown College in Atlanta before attending graduate school at SF Sate. His experience includes service as a member and president of the San Francisco Board of Education and as executive director at Young Community Developers (YCD), a nonprofit service organization dedicated to empowering residents of the Bayview-Hunters Point neighborhood by helping them achieve economic mobility.
Student Speakers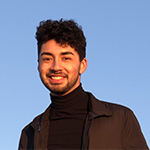 Associated Students President: Andrew Carrillo
Andrew Carrillo graduates with a B.A. in Political Science and a minor in Race and Resistance Studies. The San Diego native is a first-generation college student. He served as SF State Associated Students President from 2020-2021.
Undergraduate: Eliana Hernandez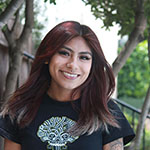 Eliana Hernandez graduates with a double major in Race and Resistance Studies and Criminal Justice Studies. She volunteers with Shellmound Walk, an organization that aims to protect shellmounds — ceremonial places and burial sites created by Native Americans — across the Bay Area. She's also active with Causa Justa :: Just Cause, a grassroots organization that serves low-income, underserved communities in San Francisco and Oakland, where she worked on campaigns for immigrant and housing rights.
Graduate: Krista McNally
Krista McNally is part of the first cohort to graduate from the Lam Family College of Business MBA for Biotech Professionals program. While at SF State, she volunteered as a tax preparer for the Volunteer Income Tax Assistance (VITA) program for four tax seasons. She currently works as a scientist for Chimera Bioengineering, a small startup in South San Francisco, which focuses on discovering and developing new immune cell therapies that fight cancer. She was recently named head of external manufacturing.