SF State graduates are turning the world "Inside Out"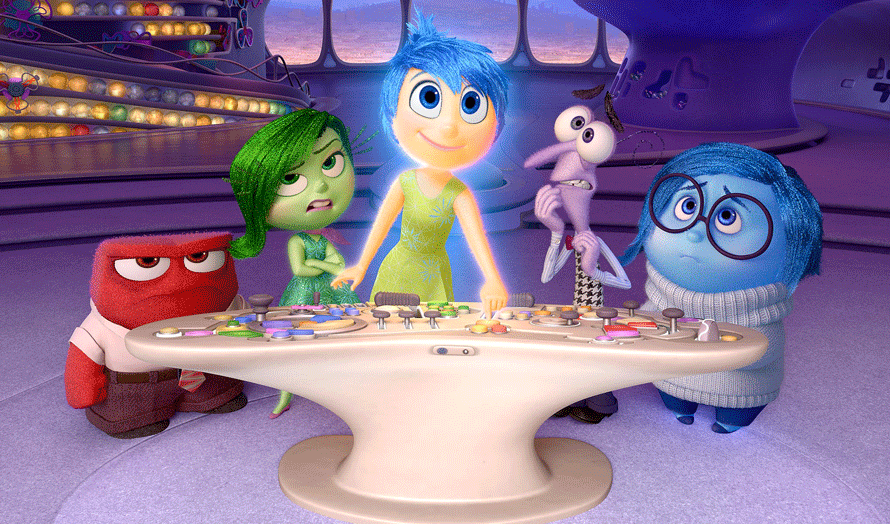 While still a film student at San Francisco State University, Jonas Rivera (B.A., '96) cold called the now-legendary animation studio Pixar to see if it had an internship program. It didn't until that moment: Rivera became Pixar's first intern, pitching in to help on the production of the classic "Toy Story." Rivera stuck around to work on many more Pixar projects in a variety of roles, eventually serving as a producer on such films as "Up" and the recent smash "Inside Out."
"Going to San Francisco State was like the great stepping stone into my career," Rivera said in a School of Cinema video interview. "And the thing I like to talk about is that it made me feel like, 'Oh, there's a brother out there [and] people that feel the way that I do about film. That are passionate about it. That want to work in it.'"
Rivera isn't the first (or last) Gator to turn his passion into high-profile success. At SF State, students don't just acquire knowledge and skills, they also absorb a mindset -- one devoted to investigating different points of view and questioning old assumptions. That's helped many of them break down barriers and blaze new trails in a wide range of fields.
Film and Television
"I received a terrific education at San Francisco State," four-time Academy Award nominee Annette Bening (B.A., '80) said when named the University's Alumna of the Year. "I really benefitted from all of the energy there."
Bening has helped keep that energy stoked by occasionally returning to her alma mater to speak to students -- something she did most recently in May when she received an honorary Doctor of Fine Arts degree at SF State's 114th commencement ceremony.
Bening won a Golden Globe Award in 2011 after teaming up with another SF State graduate, "The Kids Are All Right" director Lisa Cholodenko. A few years later, it was Gator Jeffrey Tambor who picked up a Golden Globe -- and an Emmy nomination -- for his performance in the Amazon series "Transparent."
Actors Danny Glover ("Lethal Weapon"), Alex Borstein ("MADtv", "Family Guy"), Dana Carvey ("Saturday Night Live") and Peter Coyote ("E.T.: The Extra-Terrestrial") are all SF State alums. Other SF State graduates, like Rivera, have made their mark behind the camera. Screenwriter Steve Zaillian won an Oscar for his "Schindler's List" script, TV producer Glen Charles co-created the long-running sitcom "Cheers" and 1992 graduate Anthony C. Ferrante has built a cult following as the director of the Syfy network's campy "Sharknado" movies.
Activism and Public Service
Every summer since 2008, SF State has hosted a free, campus-wide Leadership Symposium designed to help students put their ideals into action. But the University was turning out leaders long before the first symposium kicked off. Our alumni ranks include city supervisors, state legislators, members of Congress, presidential advisors, police chiefs, judges and former mayors of both Oakland and San Francisco.
SF State alumni haven't just taken the lead in government roles. Many have made a difference by heading vital nonprofit organizations. Paul Ash, for example, is executive director of the SF-Marin Food Bank. John Bell created Novato-based Camp Okizu to serve children coping with life-threatening illnesses. And Judy Bretschneider has helped bring dance to kids who otherwise could not afford it through the Presidio Performing Arts Foundation, which she founded.
Melba Beals was a civil rights legend even before coming to SF State. She was one of the famous "Little Rock Nine" -- African American students who put their lives in danger by attending an until-then all-white Arkansas high school. Once the subject of news stories across the nation, Beals came to SF State to study journalism herself. Other Gator crusaders include Cleve Jones, founder of the AIDS Memorial Quilt; American Indian activist (and first female chief of the Cherokee Nation) Wilma Mankiller; Free Speech Movement icon Mario Savio; and Mu Sochua, who was nominated for a Nobel Peace Prize in 2005 for her fight against international sex trafficking.
Science and Technology
Then working at a little company called Intel, SF State mathematics major Stan Mazor and three colleagues set off the computer revolution in 1971 when they invented the first microprocessor.
Just a few years after earning his B.A. from SF State, David Walden became a key member of the pioneering team that created the Advanced Research Projects Agency Network, the forerunner of the Internet. That paved the way for later Gators such as Jayshree Ullal, CEO and president of the cloud-networking company Arista Networks, and Jody Vandergriff, who founded and continues to run WebDAM, a leader in the emerging field of digital asset management.
SF State graduates Paul Butler and Debra Fischer helped spark a new space race by pinpointing the locations of planets outside our solar system. And today SF State remains a leader in the hunt for such "exo-planets," discovering more than 500 so far.
Music and Literature
In 1955, Walter Van Tilburg Clark, author of the classic Western novel "The Ox-Bow Incident," came to SF State to launch the University's creative writing program. Since then, scores of talented writers have honed their craft here, including National Book Award finalist Kim Addonizio, memoirist Kelly Corrigan, novelist and MacArthur Foundation Genius Grant recipient Ernest J. Gaines and bestselling novelists Frances Mayes ("Under the Tuscan Sun"), Gail Tsukiyama ("Women of the Silk") and Anne Rice ("Interview with the Vampire").
In 1946, three SF State student musicians helped change the face of American music when they joined a new octet being formed by a groundbreaking musical maverick: Dave Brubeck. A year later, the first for-credit jazz studies course at an American university was launched at SF State. Many great jazz musicians studied here in the years that followed, including keyboardist/composer George Duke, bassist Vernon Alley, Latin jazz vibraphonist Cal Tjader and Vince Guaraldi, who created the indelible music for "A Charlie Brown Christmas" and other classic "Peanuts" TV specials.
SF State has been both preserving poetry's past through its Poetry Center and American Poetry Archives and assuring its future by nurturing bold new voices. Among SF State's alumni are Pulitzer Prize-winning poets Rae Armantrout and Philip Schultz, poet Michael McClure (who helped launch the beat literary movement), former California Poet Laureate Carole Muske-Dukes, former San Francisco poet laureate Janice Mirikitani and current San Francisco poet laureate (and SF State professor) Alejandro Murguía.
Business and Communications
When innovative Gators turn their attention to business, the result is entrepreneurship -- and success. Among the booming business ventures started by SF State alums are the Gordon Biersch Brewing Company, Acclaim Entertainment, Gaylord India Restaurants, Personality Hotels and Sugar Bowl Bakery.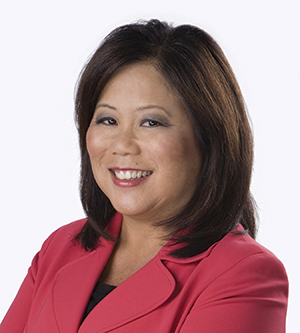 Turn on a radio or TV in the Bay Area, and it won't be long before you encounter an SF State alumnus. There's news anchor Ken Bastida and reporter Linda Yee on KPIX, news anchor Cheryl Jennings on KGO, news anchor Frank Somerville on KTVU and news anchor Stan Bunger on KCBS radio. Other Gator journalists have focused on the printed page, including rock journalist Ben Fong-Torres, Pulitzer-winning writers Michael Moss and Al Martinez and Pulitzer-winning news photographer Annie Wells.
Decades after SF State alumni helped pave the way for the PC and the World Wide Web, Gators continue to push the boundaries of technology and find new commercial opportunities on the cutting edge of computing. After co-founding E-Loan, SF State grad Chris Larsen went on to serve as CEO of Prosper.com and online payment protocol innovator Ripple Labs. And Class of 2010 graduate Emerson Malca has already made his mark as one of the creators of StudyRoom, a social networking site designed to help students share notes and form study groups for their classes.
Of course, there are many, many more extraordinary people who went from studying at SF State to changing the world. To read about some of them -- or suggest one that you think should be added -- visit the Alumni Hot Shots page.