SF State faculty, staff create anti-racist reading list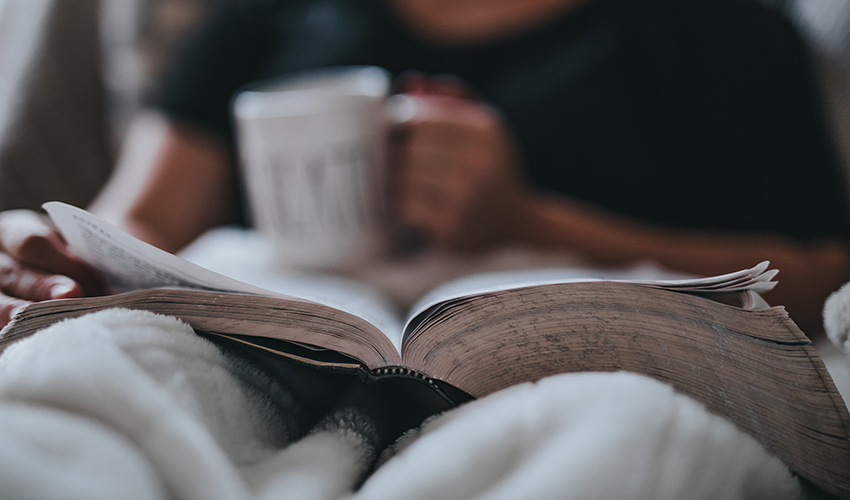 Book topics range from implicit bias to racism in prison systems
As protests demanding racial justice continue across the nation, many allies wonder not only how they can lend support but also how they can learn more and do better. One of the first steps is among the simplest: reading a book.
Dismantling racial injustice begins with understanding it. We turned to San Francisco State University faculty and staff members for their recommended books about systemic racism and what it means to be an anti-racist. Here are their picks along with thoughts on their recommendations.
"Post Traumatic Slave Syndrome: America's Legacy of Enduring Injury and Healing" by Joy DeGruy 
Director of the Black Unity Center Tarshel Beards says:
This book exposes the multi-generational trauma experienced by Black Americans and how that affects their well-being. Particularly, it looks at trauma as a result of the transatlantic slave trade and 400 years of inhumane enslavement that was then followed by emancipation and institutionalized racism through Black codes, Jim Crow laws, health care and education inequities, lynching and mass incarceration. The book explains how these examples led to undiagnosed and untreated post-traumatic stress disorder in enslaved Africans and their descendants.
Although the primary audience for the book is Black Americans so that they can heal and ensure the well-being and sustained health of future generations, I think all educators who are interested in being part of driving an anti-racist university and world need to read this book and, if possible, take a training session with Degruy. It is imperative to understand how chattel slavery is the root of all injustice and inequity in the U.S.
"The New Jim Crow: Mass Incarceration in the Age of Colorblindness" by Michelle Alexander
Professor of English Language & Literature Sarita Cannon says:
Alexander's acclaimed book explains the intimate connection among slavery, Jim Crow segregation and the prison industrial complex. It provides a compelling counterargument to the claim that slavery is a relic of the past with no bearing on the lives of African American people in the 21st century. Alexander asserts that the belief in a colorblind society, girded by allegedly race-neutral policies that do not explicitly target Black people, obscures the ways in which the criminal justice system equates Blackness with criminality and creates a new undercaste of people who are treated like second-class citizens.
Particularly striking is Alexander's discussion of how formerly incarcerated individuals suffer from political disenfranchisement, legal discrimination and social stigma. "The New Jim Crow" is essential reading for those who want to understand how anti-Blackness is foundational to American institutions and how the carceral state enforces racial hierarchies.
"Racist America: Roots, Current Realities, and Future Reparations" by Joe Feagin
Lecturer of Race and Resistance Studies Bucket Manyweather says:
Feagin's book provides a sociological perspective on the ways in which white supremacy is engrained into U.S. politics, economy and history. The author hones into each of these areas and allows the reader to understand how these foundations continue to play into anti-Blackness that systemically hinders Black economic advancement. I recommend this book because it acknowledges that the U.S. was built on slavery and has continually disadvantaged Black people by way of red-lining and job discrimination. This text is written by a white social scientist who advocates for reparations for the Black community and makes the recommendation based on comparisons to previous acts of reparations for other oppressed groups.
"Biased" by Jennifer Eberhardt
Professor of Psychology Jeff Cookston says:
I really like this book by Eberhardt because she is a social psychologist who conducts basic research on how racial biases develop and the implications of such bias for behavior and decision-making. Walking a tightrope that includes personal narrative and scholarship, her book summarizes what we know about biased decision-making and offers solutions that can interrupt such preferences.
"Are Prisons Obsolete?" by Angela Y. Davis
Professor of Criminal Justice Studies Elizabeth Brown says:
Prisons are often abused and taken advantage of, playing a central and undeniable role today in organizing, creating and continuing systemic racism. This book proves that by showing how prisons are tied to the history of racial structures such as slavery, convict leasing, racial segregation and gendered oppression. The book also examines how the processes of today's prison system are designed to create inequities for communities of color, particularly Black, Latinx and Native people. I found that Davis provides a direct and clear understanding of these concepts, underscoring the potential for prison abolition that would transform society and dismantle white supremacy. She also argues that abolition would "revitalize democracy" in ways that would create safety and security for all.
"So You Want to Talk about Race" by Ijeoma Oluo
Assistant Vice President for the Division of Equity & Community Inclusion Frederick Smith says:
This book guides readers of all ethnicities through the fundamentals of race and racism in the U.S. It is written in everyday and accessible language that one can use in a classroom, in social settings and at a family dinner. However, it does not sugarcoat or tread lightly for people who approach race and racism with personal fragility. The book features chapter titles such as "What is racism?," "Why are our students so angry?," "What if I talk about race wrong?" and "Talking is great, but what else can I do?" I've found it such a helpful book that I often reread it and recommend it to my friends, family, student scholars and professional colleagues.