Pulitzer Prize winner comes to campus, celebrates new University milestone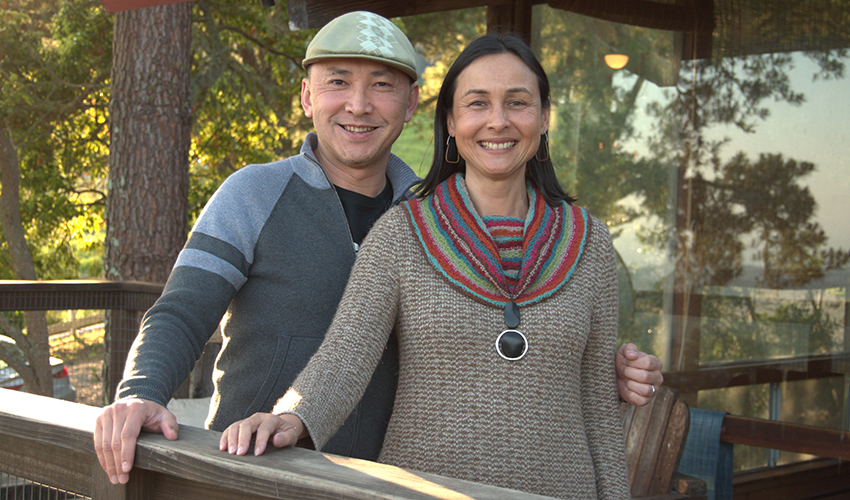 New academic initiative emerges under the College of Ethnic Studies to promote literature of Vietnamese diaspora
Viet Thanh Nguyen, who won the 2016 Pulitzer Prize for Fiction award for his novel "The Sympathizer," depicting the life of an espionage agent during and after the Vietnam War, will speak at a San Francisco State University event on March 3 to celebrate a new College of Ethnic Studies (CoES) milestone.
The author's address will be held at Jack Adams Hall from 7 to 9 p.m. in celebration of the Diasporic Vietnamese Artists Network (DVAN) merging under CoES as a new academic initiative. A nonprofit co-founded by Nguyen and San Francisco State Professor of Asian American Studies Isabelle Thuy Pelaud, DVAN focuses on promoting literature of the Vietnamese diaspora.
Additional presenters include Pelaud and Thi Bui, author of the novel "The Best We Could Do." The program also features a musical essay from alum Danny Thanh Nguyen (B.A., '05) and poetry readings by members of She Who Has No Master(s), a DVAN program that supports women writers within the Vietnamese diaspora.
Pelaud and Nguyen started DVAN in 2007 to amend the fact that Vietnamese Americans, compared to other Asian Americans, were underrepresented in academia and popular culture. At the time the organization was founded, fewer than 50 books and short story collections by and about Vietnamese Americans had been published by nationally recognized publishers. Today, that number is higher, but there is still a need for a broader and more diverse range of stories by and about Vietnamese diasporic writers to be circulating, Pelaud explains.
"For the longest time, big publishing companies were only interested in specific stories from Vietnamese diasporic writers," Pelaud said. "DVAN encourages writers to present their work without the pressure from mainstream influences about identity, ethnicity, representation or war."
DVAN helps writers through three primary areas of focus: nurturing them in the development and creative stages of producing their literature by providing residencies and mentorship; promoting their work through events and communication channels; and giving them networking opportunities with the international Vietnamese diasporic community and non-Vietnamese groups. The merger with CoES will allow SF State students to contribute in areas that advance DVAN's mission, Pelaud says.
For example, students may apply to help develop content for diaCRITICS, a DVAN blog that highlights literature from writers of the Vietnamese and Southeast Asian diaspora. Opportunities to volunteer, participate in internships and plan events that promote writers will also be available to students, Pelaud adds.
As a professor within CoES, Pelaud expressed excitement not only about how the merger will advance the college's mission, but also the opportunity it presents to help students understand the importance of representation in literature. "In one of my classes, the students read 'The Best We Could Do' by Thi Bui," Pelaud said. "Some of the students were crying! They were saying, 'This is the first time I saw myself in a book.'"
DVAN co-founder Nguyen shared a similar sentiment. Because of SF State's longstanding commitment to ethnic studies and its leadership during the Third World Liberation Front strikes of 1968, Nguyen saw CoES as a great partner to help uncover more stories that accurately represent the diversity and complexity of Vietnamese American communities.
"DVAN emerges partly out of the history of this strike and the ensuing struggle for ethnic studies around the country, which has directly impacted the movement for Vietnamese American representation in arts, culture and education," he said. "With SF State being at the heart of a global city, it's an ideal home for DVAN's mission."
For further details, visit the event page or email Isabelle Thuy Pelaud.