Photojournalism majors receive $3,000 grants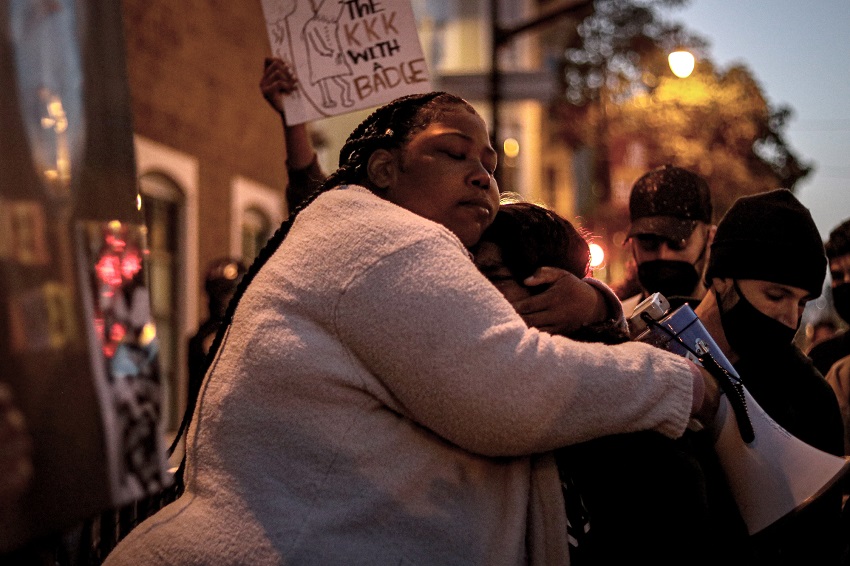 The Fran Ortiz Photojournalism Grant was created to honor the University's first photojournalism instructor
San Francisco State University's Department of Journalism has awarded $3,000 Fran Ortiz Photojournalism project grants to photojournalism senior Harika Maddala and photojournalism junior Amaya Edwards. Edwards' project focuses on Black birth justice, while Maddala's project focuses on the aftermath of police-involved violence. 
The grant is named for San Francisco Examiner photojournalist Fran Ortiz, a friend and mentor to generations of Bay Area photojournalists and SF State's first photojournalism teacher. A film about Ortiz is available at the John Gorman Archives.
A photo by Amaya Edwards shows Jade Ramos receiving her first dose of the COVID-19 vaccine in Richmond, California, April 8. Copyright © 2021 Amaya Edwards.
The Fran Ortiz Photojournalism Grant was created in 2018 by Reuters photojournalist and editor Gary Cameron in partnership with the SF State photojournalism sequence. Cameron was one of Fran Ortiz's students and the University's first photojournalism graduate.
"I'm particularly proud that the two winning entries of Fran's Grant for this year are so timely and needed in the current state of affairs in the United States," Cameron said. "As we moved forward with Fran's Grant, we too are learning each year regarding the projects submitted, but equally important, the needs of the student to fulfill that project. Congratulations to both Amaya and Harkia; take your projects to the best possible conclusion, grow within yourselves, and be part of a great photographer's legacy."