Latest magazine features 'scrappy' gay rights crusader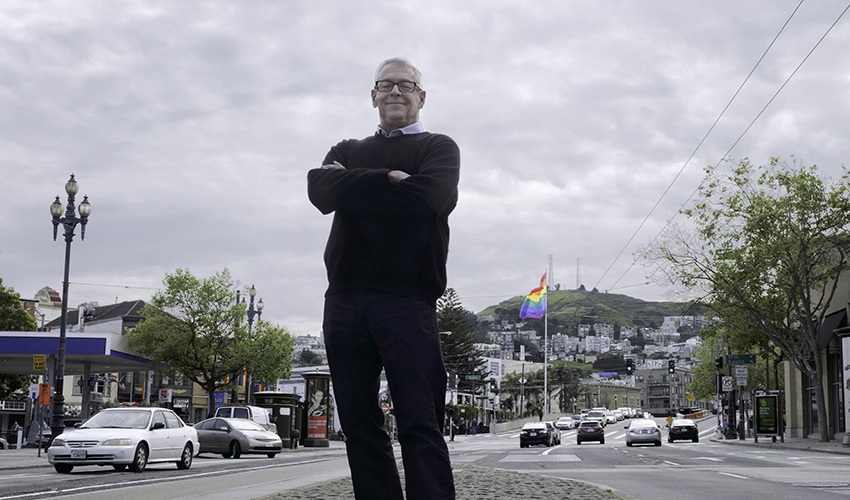 Cleve Jones talks about his past and present social activism in the Spring/Summer 2017 SF State Magazine
Social justice and activism are at the heart of what it means to be a Gator, and that's evident in the cover story of the Spring/Summer 2017 edition of SF State Magazine.
Cleve Jones, who attended San Francisco State University from 1977 to 1984, is profiled in the cover story. Jones' four decades of activism are explored, from his internship at San Francisco City Hall in the office of Supervisor Harvey Milk to his help creating the AIDS Memorial Quilt in the 1980s to his present day work as a union organizer fighting for the rights of hotel workers.
Another feature examines the University's plans to increase graduation rates for all students. California State University launched its Graduation Initiative 2025 that aims to boost graduation rates at all 23 campuses. Meanwhile, SF State has its own targeted strategy unique to its student population to help boost those rates.
Also in the spring 2017 issue, SF State journalism professors discuss President Donald Trump's "war" on journalism and its attempt to undermine democracy.
The magazine also gives you access to recent campus news, a Q&A with SF State's first Robert A. Corrigan Visiting Professor in Social Justice, one alum's journey to become a documentarian, updates from SF State friends and alumni, plus much more.
Have any SF State Magazine feedback or future story suggestions? Please email them to sfsumag@sfsu.edu.