Inside Higher Ed article explores Biology faculty effort to fight racism in STEM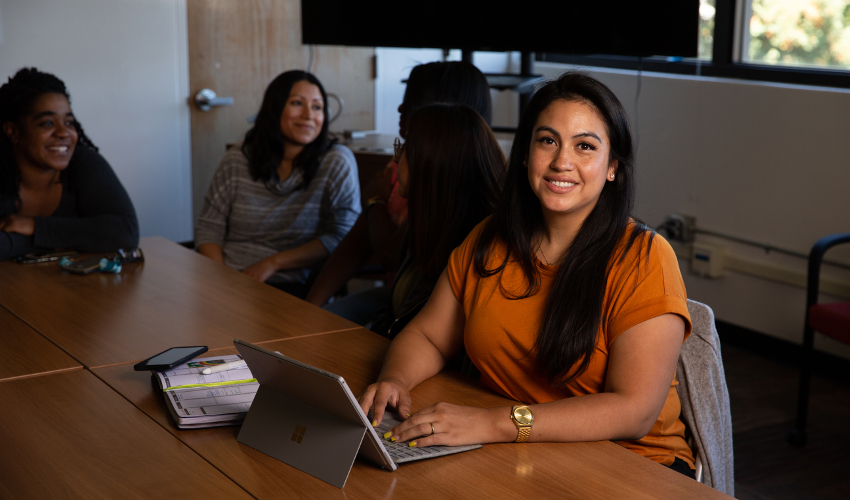 A Department of Biology group created remote-ready classes with a racial justice lens in just nine weeks
In a new Inside Higher Education editorial, faculty members in the San Francisco State University Department of Biology describe how they seized the opportunity presented by COVID-19 to create remote-ready laboratory classes — while at the same time injecting a much-needed dose of racial justice content into the courses.
"The pandemic will pass within the next few years, but it will regrettably take much longer to eradicate systemic anti-Black racism in higher education," the group wrote. "Our university serves a wonderfully diverse student body — it was recently ranked in the top five for diversity nationwide — and our mission is firmly rooted in social justice. It's vital that departments such as ours combat anti-Black racism."
Professor and Chair of Biology Laura Burrus, SF BUILD Assistant Director Audrey Parangan-Smith, Professor of Biology Blake Riggs and Assistant Adjunct Professor of Biology Cathy Samayoa co-wrote the editorial, with dozens of other collaborators in the Biology Summer Lab Activity Modification (BioSLAM) program also credited.
The authors describe a nine-week summer effort that included more than 60 faculty, staff and graduate teaching assistants, giving examples of new social-justice-oriented lessons and explaining the unique set of circumstances at San Francisco State that allowed the department to pivot so quickly. The editorial also encourages other universities to adopt similar efforts.
"Because of BioSLAM, our department is better prepared to meet the challenges of the moment," the faculty members wrote. "If our efforts are successful, we will have raised the bar from simply providing all students with equal access to the curriculum to ensuring that all of our students, especially our BIPOC students, can make their voices heard and can see positive representations of themselves and their communities in the curriculum."
To learn more about BioSLAM, read the August 2020 SF State News article detailing the effort.