Innovative research investigates the health benefits of reclaiming nature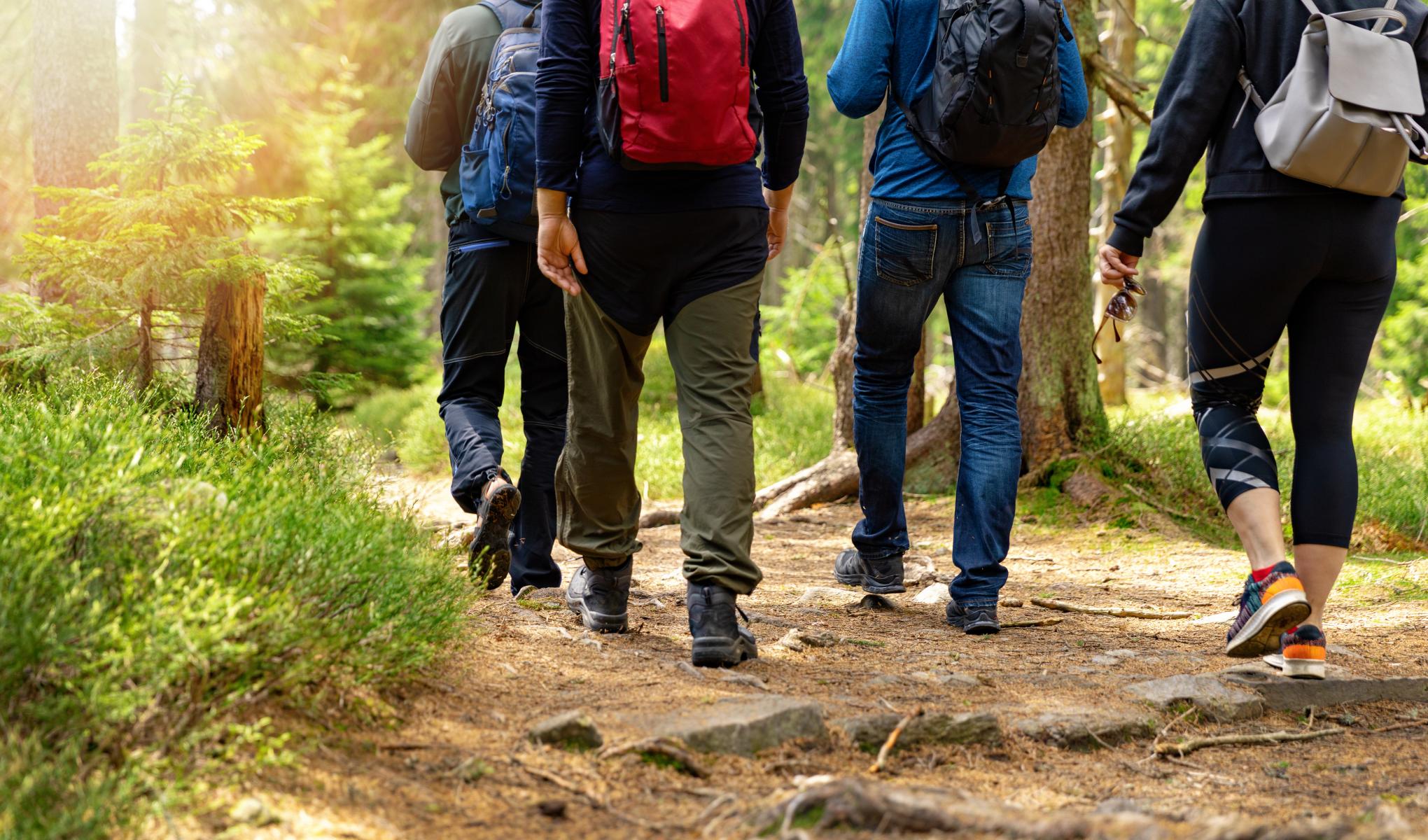 SF State researchers win NIH funds to study anti-racist healing in nature
In times of duress, many individuals turn to nature for solace. It is a classic form of self-care that has become increasingly important during the pandemic. However, this seemingly simple intervention is not always accessible to Black, Indigenous and people of color (BIPOC) communities — communities that are already challenged by well-documented health inequities.
Now a team of San Francisco State University scientists will be studying the impact of nature on the health of those communities thanks to $2.7 million in grant support from a new National Institutes of Health (NIH) initiative.
"We're really interested in the psychosocial aspects of chronic disease and stress and people's habits, and all of this relative to this intervention of walking in nature," explained San Francisco State Professor of Psychology Charlotte Tate.
Although nature is an ancestral healing place for many communities, these spaces can be unwelcoming, unsafe or triggering for people of color. By collaborating with community members, Tate and her colleagues hope to help reclaim natural spaces and mitigate growing health disparities. This study builds upon an earlier project that was co-led by SF State Professor of Biology Leticia Márquez-Magaña that reported the health benefits of walking for Latinx communities.
Using a transdisciplinary approach, researchers will collaborate with transitional-age Black, Latinx, Pilipinx and Pacific Islander youth to document their experiences and biologic metrics. The data will then be assessed at psychological, biological and epidemiological levels, looking at a range of measures from how the intervention affects mental health to changes in molecular biomarkers.
"I think part of our intentional approach is not just to study people as experimental subjects, but really to [use an approach that is] very consistent with an anti-racist and critical race theory approach to raise their critical consciousness while participating in the research," said SF State Assistant Professor of Public Health David Rebanal. He and Tate also underscore that the project is led by diverse BIPOC researchers who are focusing on their own communities.
The five-year project (grant #OD033243-01) is one of 11 supported by the NIH's Common Fund's Transformative Research to Address Health Disparities and Advance Health Equity initiative, a new program supporting highly innovative, translational research projects, which if successful will prevent, reduce or eliminate health disparities and advance health equity.
It's not lost on the researchers how innovative — and messy — this research will be. More often than not, public health, biology and psychology research are kept on their own tracks, so there is no template for this sort of collaborative interdisciplinary project, Tate says. Rebanal agrees, adding that working directly with individuals in the community means their experiments will also be less controlled than a traditional biomedical study.
Although it is going to be a learning experience, the researchers hope their study will lay the foundation for future projects and an acceptance of transdisciplinary work as critical to the future of biomedical research. For BIPOC populations to have effective health interventions, Rebanal says, they need solutions that come from within their own communities.
"You know, [this proposal] was risky in some ways because it's one thing to strive for equitable health opportunities, but it's another thing to be anti-racist," said Rebanal. "I think that the next level for this kind of work is to figure out what can we do that's anti-racist, not just inclusionary."