Exhibition showcases photographer, curator who worked at SF State for 45 years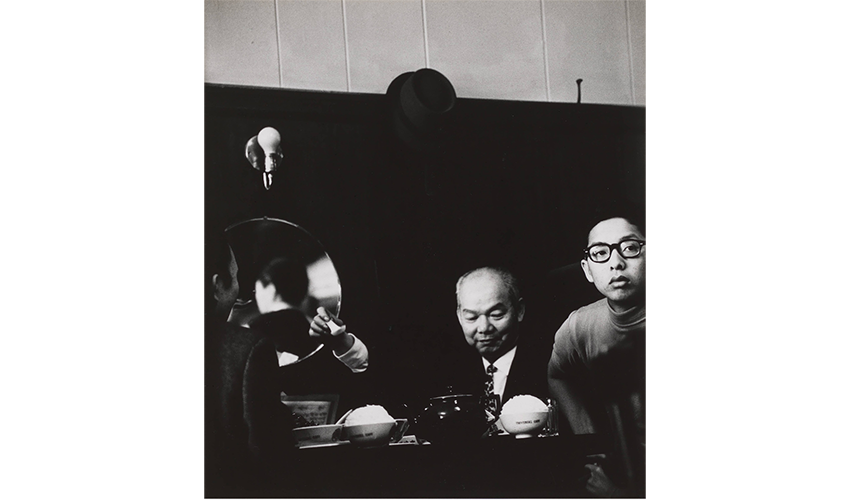 Alumna Irene Poon became a leading art historian during her career, focused on building recognition for Asian American artists
Five days a week for 45 years, Irene Poon would report to the San Francisco State University Art Department and work on its vast collection of images stored on slides. Along the way, she became a renowned photographer and a leading historian of Asian American art.
Now, the Fine Arts Gallery at San Francisco State will honor Poon with a retrospective exhibition. "Moving Pictures: The Photography of Irene Poon" will be on display from July 2 to July 29. It showcases Poon's print photography and highlights from her personal collection and from working as a curator and community activist. Other artists whose works are featured include Ansel Adams, Imogen Cunningham, Charles Wong and Benjamen Chinn.
Poon developed her passion for fine arts photography in San Francisco's Chinatown. Born and raised in the historic neighborhood, she has continued to document the people that make it such a unique place. In the 1960s, she began exhibiting her photography as she earned her bachelor's and master's degrees in Art from SF State. Poon, now 81, has seen her photography on display at the San Francisco Museum of Modern Art (SFMoMA), de Young Museum, Crocker Museum of Art and many more venues.
"Irene Poon is a brilliant artist and scholar whose powerful work in photography has been recognized since her early exhibitions at the de Young and SFMoMA. She was a friend of legendary figures like Imogen Cunningham and an integral figure in the Art Department at SF State for decades," said Professor Emeritus of Art Mark Dean Johnson, who has written about her work. "Poon was also central in establishing SFSU as a center for Asian American art historical scholarship."
Poon joined the Art Department (now known as the School of Art) staff in 1965 as the slide curator. By the time Poon retired from the University in 2010, the slide collection she was responsible for had grown from 36,000 images to almost 300,000. In 1995, Poon co-curated the exhibition "With New Eyes: Towards an Asian American Art History in the West" for the Fine Arts Gallery. It was the first exhibition to recognize and celebrate the Asian American art renaissance of the American West, covering the Gold Rush to the 1960s.
Poon's 2001 book "Leading the Way: Asian American Artists of the Older Generation" (Gordon College) showcases 25 notable artists who had never been in a textbook. Poon had admired many of them since childhood and was determined to give them their overdue recognition. Johnson said Poon's book "is an invaluable testament to both her personal scholarship as well as her own place in that history."
An opening reception for "Moving Pictures" takes place 1 – 3 p.m. Saturday, July 2. Visitors to "Moving Pictures" must reserve tickets in advance and present their proof of COVID-19 vaccination at the door.