Documentaries to showcase valor of vets off the battlefield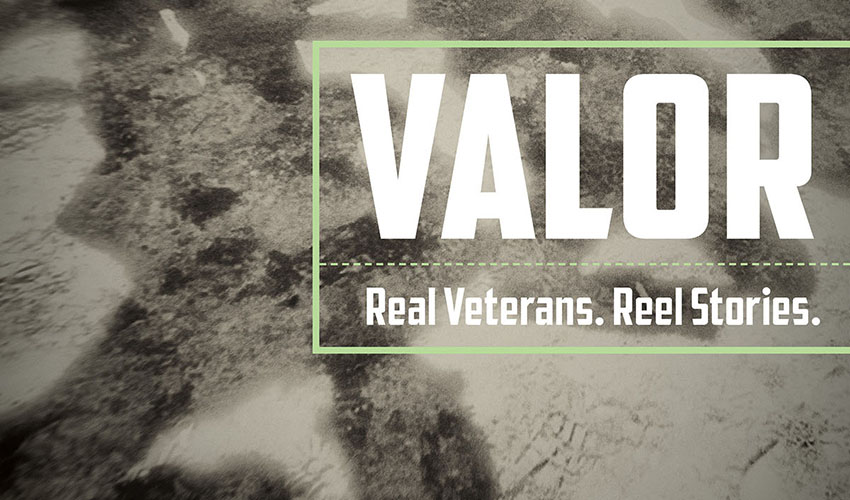 SF State's Veteran Documentary Corps presents a selection of short documentaries showing the veteran experience
The third annual San Francisco State University Veteran Documentary Corps showcase, "Valor: Real Veterans, Reel Stories," is coming to the Coppola Theatre Feb. 7 and will feature five short documentaries by professional filmmakers. Each film profiles a different veteran who has demonstrated courage.
This year's films tell the stories of Vietnam War veteran and POW Jack Ensch; California Congresswoman Jackie Speier, who is an advocate for victims of sexual assault in the military; Afghanistan War veteran-turned-conscientious-objector Rory Fanning; Adele Shimanoff, the oldest living female Marine, who served in World War II; and John Stevens, a Korean War hero who has raised funds to build a Korean War memorial in San Francisco.  
SF State Professor of Cinema Daniel Bernardi started the project in 2013 after becoming the director of SF State's DocFilm Institute, an incubator that links filmmakers to research and funding. Bernardi, a 20-year military veteran who served in the Iraq War, said he wanted to do something for other veterans. In his role at the DocFilm Institute he had the resources and access to great filmmakers, so he decided to tell the stories of other veterans.
"There's no longer a military draft, so a lot of Americans don't really understand viscerally, emotionally, daily what makes a person serve. Having been in the military for 20 years, and then also a professor, I wanted to tell these stories," he said.
The goal of this year's films is "to recapture the word 'valor' and not have it linked to heroics on the battlefield," Bernardi said. "I see valor as having the courage to serve, and also the courage to be a veteran that speaks to the diversity of the veteran experience."
Coming back to civilian life after serving is challenging, especially for young veterans. "You served in a war and you come back and people say, 'Oh, you're a hero,' but you know that when you were over there you were scared out of your mind. How do you tell people that?" he said.  "It's very hard."
So far, the Veteran Documentary Corps, a DocFilm Institute project, has produced 30 short films featuring different veterans. Bernardi serves as executive producer on each film, but professional filmmakers are responsible for the projects. SF State students also have their hands in the projects, handling things like lighting and sound. Some of the students have themselves been veterans.
The U.S military draft ended in 1973, so these stories are particularly valuable to anyone who did not experience the draft firsthand, Bernardi said.
"I really think it's important for students to see this because I don't think they are aware of the impact of 13 to 15 years of war on the bodies of human beings fighting these wars," Bernardi said.
Other universities are concerned about the veteran experience and tackle it in different ways, but SF State may be unique in that it has a dedicated professor putting his creative work into the veteran community with the support of the administration and professional filmmakers, Bernardi said.
"My hope is that people become a little more compassionate about the people serving in the military and stop stereotyping them, and hopefully they'll get involved in protesting ongoing warfare," Bernardi said.
Click here for more details on the event.