CSU Chancellor Joseph I. Castro meets with SF State students, faculty, staff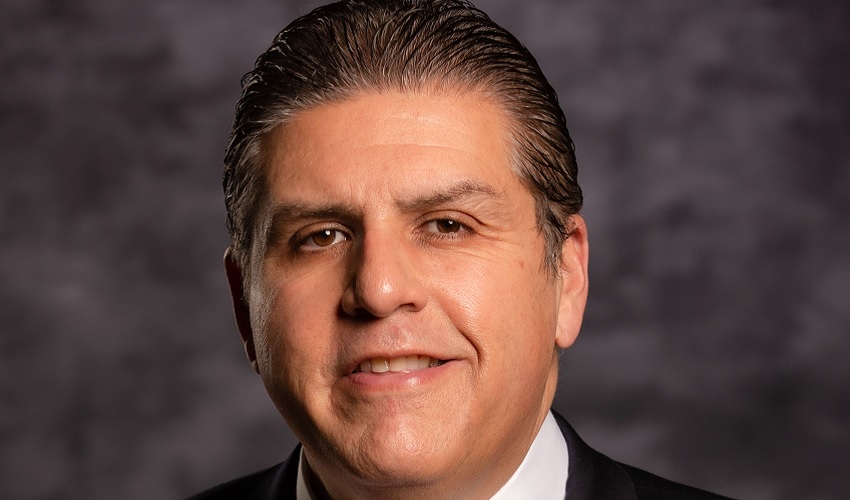 The visit was part of an ongoing tour of all 23 California State University campuses
California State University (CSU) Chancellor Joseph I. Castro spent the day getting better acquainted with San Francisco State University Tuesday, meeting with staff, faculty and student leaders and taking questions from members of the University community. Named chancellor last September, Castro has embarked on a tour of all 23 campuses in the CSU system.
Castro began the day with a one-on-one meeting with San Francisco State President Lynn Mahoney. Later he met with the president's cabinet, the Associated Students Board, the SF State Foundation Board, the Academic Senate and other groups. He also took part in an open campus forum, which was livestreamed via Zoom.
"You're a great campus in one of the world's best cities, and I know the future is very bright under President Mahoney's great leadership," he said during the forum.
Castro also addressed a variety of important topics, including expanded housing opportunities for students and faculty, support for student mental health, bolstering faculty diversity, the balance of in-person and remote instruction, and the CSU's response to the Black Lives Matter movement.
"Black lives matter, and they matter within the community and the CSU," Castro said. "We have been active in recruiting and retention efforts for students, faculty and staff. ... And I know San Francisco State has been active in this area. You have been a beacon for social justice for decades, and I thank you for what you are doing."
"It was a pleasure to welcome Joe Castro back to San Francisco State University for the first time since he was named chancellor," said President Mahoney. "I'm glad he got a chance to hear from the SF State family about the challenges and triumphs we've experienced over the past year and a half — in addition to our hopes and plans for the future."
Castro is the first California native and first Mexican American to be appointed to oversee the CSU. Prior to his appointment, Castro served as president of California State University, Fresno. He also worked in the University of California system for 23 years, serving as vice chancellor of Student Academic Affairs and as professor of Family and Community ​Medicine at the University of California, San Francisco from 2006 to 2013. Earlier in his career, he held faculty or administrative leadership positions at four other University of California campuses: Berkeley, Davis, Merced and Santa Barbara.