Black Lives Matter at SF State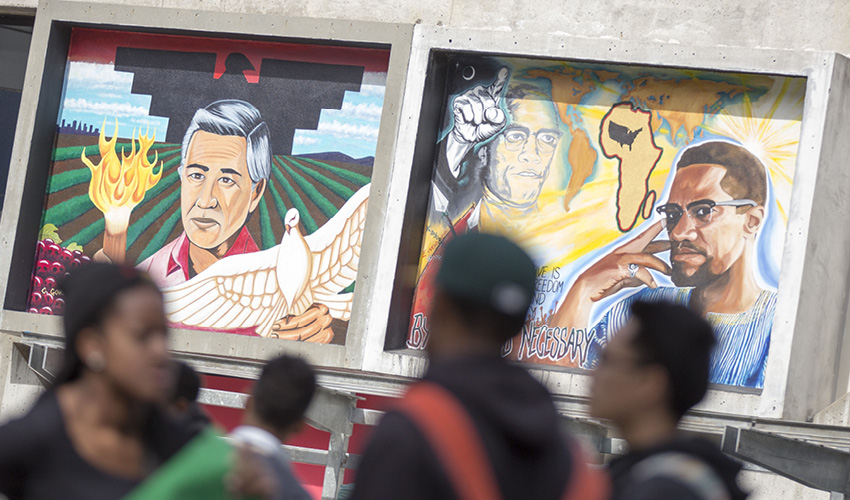 Black Lives Matter at SF State action plan
SF State is a major public urban university in San Francisco that promotes intellectual and personal growth for its students and is rooted in equity to inspire courage to lead and innovate. Black Lives Matter at SF State aims to create access and equitable academic opportunities for African American students on campus and in the greater Bay Area. In coordination with campus and external stakeholders, SF State continues its commitment to social justice and equity for the African American community through our action plan.
Black Lives Matter at SF State presentations and reports 
December 2020 detailed report on action and progress
Spring 2021 report on action and progress
University affirms actions in support of racial justice
Leaders representing the entire University and its colleges have identified current actions, new initiatives and goals to advance the cause of Black Lives Matter @ SF State.
Read the full statement, including many of the actions to which we have committed.
In addition, several other divisions and groups affiliated with San Francisco State have issued statements in response to recent protests, and SF State's Center for Equity and Excellence in Teaching and Learning is offering faculty the opportunity to engage with colleagues on trauma-informed teaching, and equity and inclusion in online environments.
Anti-racism statements from SF State
Anti-racism resources at SF State
More anti-racism resources