Award-winning actor Delroy Lindo named 2021 Alumnus of the Year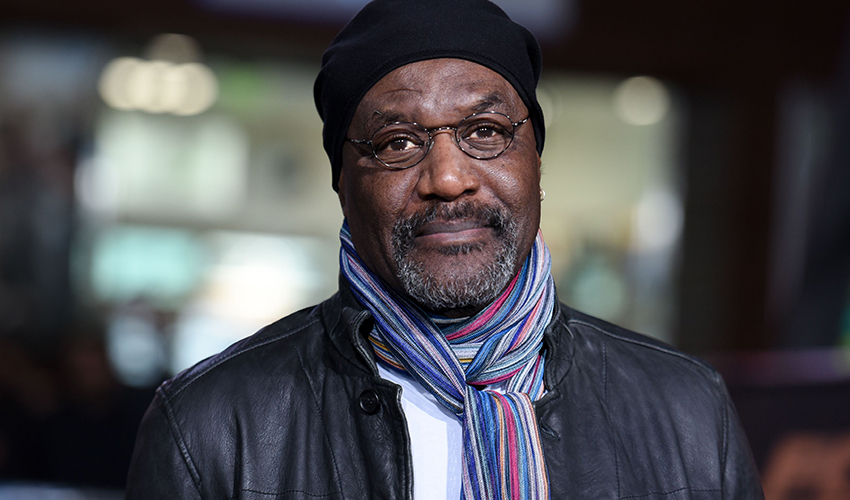 Green entrepreneur, actor, photojournalist and sports media mogul are the newest Alumni Hall of Fame inductees
For more than 25 years, San Francisco State University has recognized outstanding alumni for their countless contributions to Bay Area life and beyond. This year, the University has selected four alumni who exemplify the talent and drive characteristic of many Gators to be inducted into the San Francisco State Alumni Hall of Fame. SF State President Lynn Mahoney and the University community will honor the newest inductees at an in-person celebration and dinner Friday, Nov. 12, at the InterContinental Mark Hopkins Hotel in San Francisco.
"Our inductees have inspired others through their successful careers in journalism, green technology and sports media. They're shining examples of all the places a San Francisco State degree can take you," said Associate Vice President of Alumni Relations and University Engagement Nicole Lange. "I'm honored that for the first time since 2019 we can celebrate these four remarkable alumni in person."
Alumnus of the Year
Delroy Lindo
B.A., Cinema, '04
Actor Delroy Lindo has appeared in film, on television and on the stage. He's appeared in several Spike Lee-directed films, including "Malcolm X" (1992), "Crooklyn" (1994), "Clockers" (1995) and most recently "Da 5 Bloods" (2020), for which he won a New York Film Critics Circle Award for his portrayal of a Vietnam veteran. Other film credits include "Get Shorty" (1995), "Ransom" (1996), "The Cider House Rules" (1999) and "Gone in 60 Seconds" (2000). He recently won widespread acclaim and awards for his work on four seasons of the CBS series "The Good Fight." While in his 50s, he pursued a B.A. from SF State and later an MFA from New York University's Gallatin School of Individualized Study. He returned to SF State in 2021 to offer the keynote address at the School of Cinema's Valediction Ceremony.
Alumni Hall of Fame Inductees
Ted Griggs
B.A., Radio/TV (now Broadcast Electronic Communication Arts/BECA), '84
Ted Griggs was with NBC Universal for more than 20 years, most recently as president of group and strategic production and programming leader for NBC Sports. Under his leadership, Comcast SportsNet Bay Area, along with its sister network Comcast SportsNet California, emerged as Northern California's leading source for live game coverage, comprehensive on-air and online local sports news, debate and analysis. During his tenure, Comcast SportsNet won a total of 60 local Emmy awards and three Beacons, cable television's award for public affairs excellence. In 2008, the San Jose Mercury News listed Griggs as one of the "Bay Area's 25 Most Powerful Sports People," and he's remained in the top five ever since.
Emily Kirsch  
B.A., Special Major (Sustainable Urban Development), '08
Emily Kirsch is an entrepreneur and investor with a special interest in clean energy and green technology. She is the founder and CEO of Powerhouse and managing partner of its investment arm, Powerhouse Ventures. The Oakland-based firms, which launched in 2013, partner with and fund corporations and investors working in clean technology innovation. Prior to forming Powerhouse, she worked with Van Jones,​ a​ former advisor to President Obama​, to launch​ the Green Jobs Corps​, Oakland's first solar jobs training program​. She appeared on the San Francisco Business Times' 2020 list of the "Most Influential Women in Bay Area Business."
Doug Menuez
B.A., Photojournalism, '81
Doug Menuez is an award-winning photojournalist who has photographed famine in Ethiopia, the destruction of the Amazon rainforest, the AIDS crisis, drug wars and presidential elections and campaigns. He's also been commissioned by global brands like Coca-Cola and Microsoft to work on various campaigns. He's photographed portraits of notable figures, including Mother Theresa and Bill Clinton for magazines, such as TIME, Newsweek and other publications. From 1985 to 2000, he documented the private daily lives of Silicon Valley innovators such as Steve Jobs. This project became a book, "Fearless Genius: The Digital Revolution in Silicon Valley 1985-2000," which was published in 2014. In 2005, Stanford University Library acquired his extensive archive of more than one million photographs and created the Douglas Menuez Photography Collection at Stanford University Library.
More information about the Alumni Hall of Fame event, such as how to purchase tickets, is available online.