Asian-language posters help families support LGBTQ children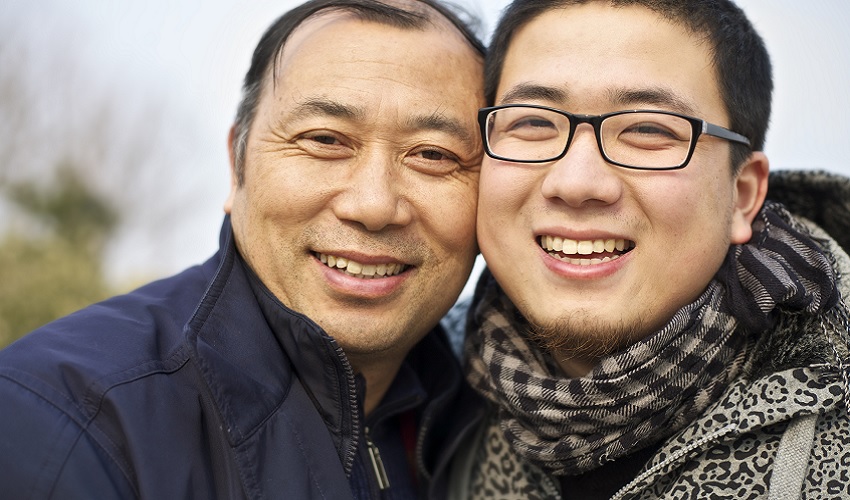 Released by the Family Acceptance Project at SF State, the posters illustrate the dangerous impact of rejecting LGBTQ youth
The Family Acceptance Project (FAP) at San Francisco State University has released a series of eight new Asian language posters to help prevent suicide and other serious health risks and promote well-being for Asian and Pacific Islander (AAPI) LGBTQ children and youth. The posters were released in sync with the nation's first Queer and Transgender Asian and Pacific Islanders Week, taking place this week in San Francisco, and with Asian and Pacific Islander Heritage Month. This comes at a time when violence against people of Asian descent is increasing and many LGBTQ youth are isolated from their support networks as a result of the COVID-19 pandemic.
The new versions of FAP's Healthy Futures poster series, with guidance for their use, are available in Chinese (traditional and simplified), Hindi, Korean, Japanese, Punjabi, Tagalog and Vietnamese, adding to prior English and Spanish versions. The posters share critical information from FAP's peer-reviewed studies and family support work and are intended for use everywhere, including educational settings, health and mental health agencies and in families' homes. They can be downloaded for free in four sizes from FAP's website.
Family support plays a major role in helping to buffer racism and rejection. FAP's research has identified more than 100 specific family behaviors that increase risk for suicide, depression, drug use, HIV and other health risks or promote well-being. FAP's posters give parents language to help reduce their LGBTQ children's risk and strengthen families.
FAP partnered with Lance Chen-Hayes, a national AAPI advocate for LGBTQ people and their families, and a volunteer group of 40 Asian native language speakers to translate FAP's Healthy Futures poster series into major Asian languages to distribute across the U.S. and in other countries. The volunteers included AAPI parents with LGBTQ children, allies and LGBTQ adults who volunteered to ensure that the posters are relevant for family members and others in their first languages. This is especially important for AAPI communities because nearly three-quarters of Asian adults in the U.S. were born in other countries.
"Our work to increase family acceptance for LGBTQ youth is grounded in the family's culture and values," said Family Acceptance Project Founder and Director Caitlin Ryan. "We need to educate and guide parents and families on how to support LGBTQ young people using their first language that expresses core values. Expanding the language base for FAP's multilingual family educational materials will help us reach across cultures to strengthen family connections, reduce risk and build healthy futures for LGBTQ children and youth."