Amy Sueyoshi named University provost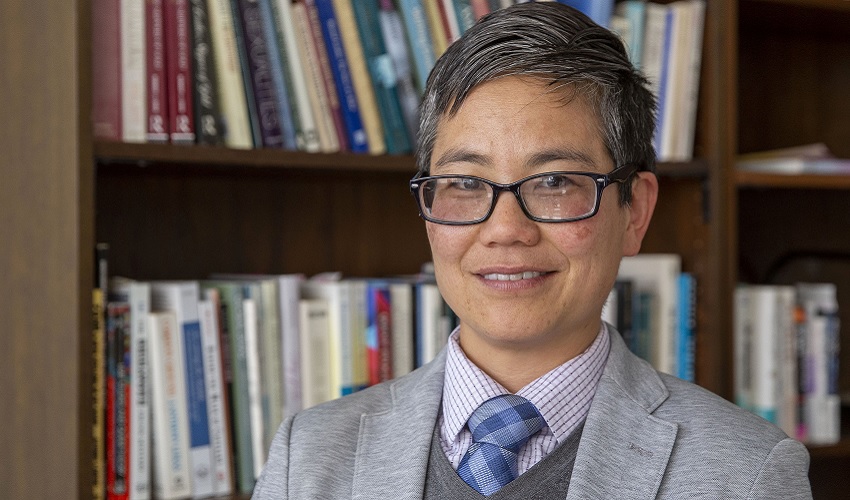 Sueyoshi is the first person of color to serve as provost for San Francisco State
Amy Sueyoshi has been selected to serve as the University's next provost, effective July 1, 2022. Sueyoshi has been the first in many roles in her time at SF State: first hire in Queer Studies in the College of Ethnic Studies, first female dean of the College of Ethnic Studies and now the first person of color to serve as provost. A faculty member at SF State since 2002, Sueyoshi previously served as director of Race and Resistance Studies (2006 – 2012) and associate dean of the College of Ethnic Studies (2012 – 2017). 
Sueyoshi has also distinguished herself by being the first Japanese American to be Community Grand Marshal at San Francisco Pride, founding the APIQWTC scholarship, serving as founding curator of the first queer history museum in the U.S. and initiating the online undergraduate certificate in Ethnic Studies for incarcerated youth. 
A noted scholar, Sueyoshi is the author of "Discriminating Sex: White Leisure and the Making of the American 'Oriental'" and "Queer Compulsions: Race, Nation, and Sexuality in the Affairs of Yone Noguchi," as well as numerous scholarly articles and essays. She earned a B.A. in History from Barnard College at Columbia University, a Ph.D. in History from the University of California at Los Angeles and is currently completing an MBA at SF State. As provost, Sueyoshi will act as the University's chief academic officer, guiding the process of setting institutional academic goals and allocating the resources needed to achieve them.
"We are fortunate to have someone with Dr. Sueyoshi's depth of experience who also knows our campus so well at this important time in our history," said SF State President Lynn Mahoney.