Activist filmmaker among 23 top students honored by CSU Trustees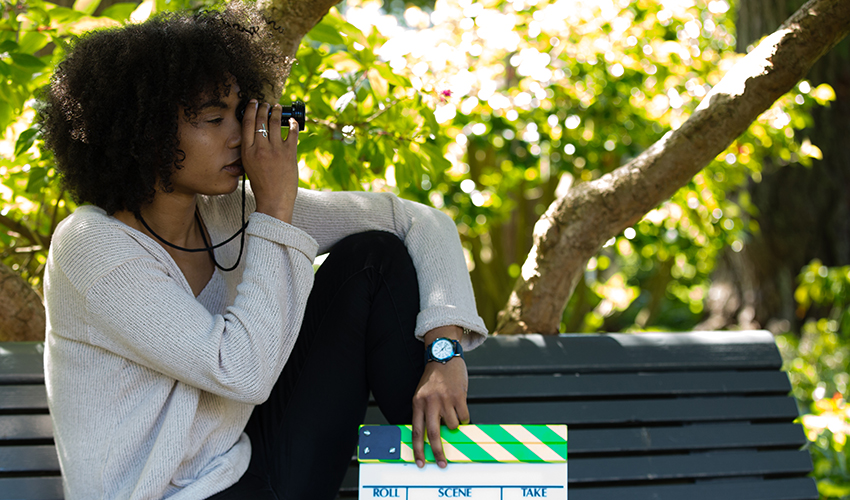 School of Cinema graduate student tells stories of marginalized people
San Francisco State University MFA student Anaiis Cisco said she remembers feeling isolated in her undergraduate film studies courses back in New York City, her hometown. There were no black filmmakers and very few black actors in the early films they studied, she said. What motivates her now is increasing the visibility of minorities on screen, and she plans to write and direct films about racial, ethnic and queer minorities in America.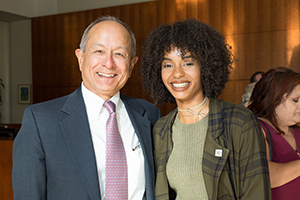 She's already succeeding. Her first film, "Breathless," was inspired by the life and death of Eric Garner, a New York City man who died in a chokehold while in police custody. "It's a layered film that raises a lot of questions," she said. "I want people to continue talking about this and not become desensitized to seeing black people murdered on and off screen."
Cisco's powerful work and commitment to inclusion played a part in her receiving the $6,000 California State University (CSU) Trustee Award for Outstanding Achievement. She's the first student in the creative arts at SF State to receive the award. There are 23 awardees in total, one for each campus, and it's the CSU's highest recognition of student achievement. The awards provide donor-funded scholarships to students who demonstrate superior academic performance, personal accomplishments, community service and financial need. Students receiving the awards have all demonstrated inspirational resolve along the path to college success.
After learning she was chosen to be the Trustee Board Chair Rebecca D. and James Eisen Scholar, the first person Cisco told was her grandmother, her biggest influence. Her 76-year-old grandmother educates companies about diversity, discrimination and inclusion in the workplace. "She has to create stories and scenarios in her presentations that will resonate. When she speaks people often feel compelled to come up to her afterwards to share microaggressions they experienced at work, or unconscious bias they encountered," she said. "That's been inspiring for me as person who wants to tell difficult stories as a filmmaker."
When Cisco was 10 years old, her father died, which forced her mother to work two jobs while also attending graduate school. That's when her grandmother stepped in to help with Cisco and her sisters. "She's my number one support system," she said. "We go through scripts together, and she proofs all my papers. She's my best friend."
"Breathless" is currently making the film festival circuit, and Cisco has partnered with organizations to screen it in minority communities, something she said she plans to continue doing in New York and the Bay Area. In the future, she plans to earn a doctorate in film studies, but right now she's on to her next project – a gender-fluid lesbian slave narrative.