2019 alumna lands prestigious New York Times fellowship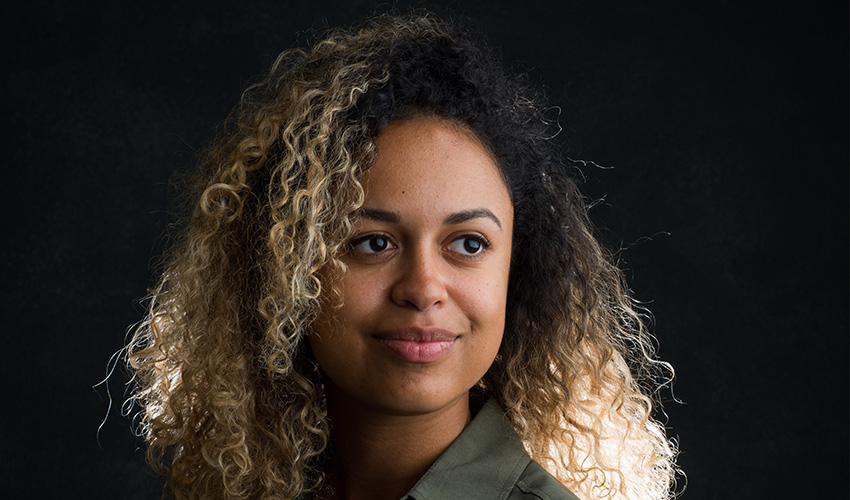 Photojournalist heads to Washington, D.C., for a year to cover politics
In fifth grade, Sarahbeth Maney (B.A., '19) started carrying a camera with her everywhere. To this day it hasn't left her side. In junior high school, after reading National Geographic, she decided she wanted to be a photojournalist. So when it came time to apply to college, she chose San Francisco State University, which was close to home in Martinez and had a photojournalism program. Now, two years after graduating, she'll embark on a career-defining journey, camera still in hand.
In June, Maney begins a yearlong fellowship with the New York Times, along with 32 other promising young journalists and media professionals. The program replaces the New York Times' summer internship program. Fellows work in areas ranging from graphics, science, art to photography. Maney will be based in Washington, D.C., and will do the work of any beat photographer covering stories on and off Capitol Hill. She'll also get to travel with the President and Vice President.
The fellowship was a long time in the making, she says. During and after college she held internships at the San Francisco Examiner, the San Francisco Chronicle and the Flint Journal in Michigan. As a freelancer, her work has appeared in Vanity Fair, The Guardian and the Wall Street Journal, among other well-known publications. This was her third time applying for the fellowship at the New York Times, and she says she was in shock when learned she got the position.
"I felt really proud of myself, especially because representation is really important," she said. "To see the first-ever mixed-race woman in the White House as vice president, that was inspiring for me. When I realized I'm going to be able to document this time in history, it was an unbelievable feeling of excitement."
It's not just that she'll be part of something historic, it's personal for Maney. Like Harris, Maney is also multiracial. "Being a mixed-race woman and not growing up seeing a lot of people who looked like me, I think it's really important to provide that sense of representation and let people know that their stories are relatable and that they matter," she added. And those are the stories she hopes to continue telling.
Maney is someone who understands the importance of documenting Black and Brown communities, says SF State Journalism Lecturer Scot Tucker, who taught her "Introduction to Photojournalism" class. "She is a talented photographer and a compassionate person, and you can see those qualities in her pictures," he said.
When she heads to Washington, she hopes to tell the human side of policy and how laws affect people's daily lives, she says. One of the lessons she learned at SF State that she'll take with her to Washington is the importance of reporting topics that are personal. Faculty encouraged that, she adds. "They wanted us to stay true to ourselves because we all have different perspectives to bring," she said.
That's one of many kernels of professional wisdom she gleaned from SF State. The others: anticipate the movement before it happens, be a good person and be sensitive. Having empathy is especially important these days, she notes. "With the coronavirus pandemic and the Black Lives Matter movement, it takes an extra level of sensitivity," she said. "I feel like they prepared me to cover these tough situations."
But it may be that she was just born for this. People trust her, says Tucker. "She recognizes the role of a journalist in the community. ... She takes amazing pictures, but the pictures aren't for her," he said. "She's there to tell the story of the community. She recognizes she's there to tell someone else's story."