$10 million from California budget goes to Stop AAPI Hate co-founded by SF State professor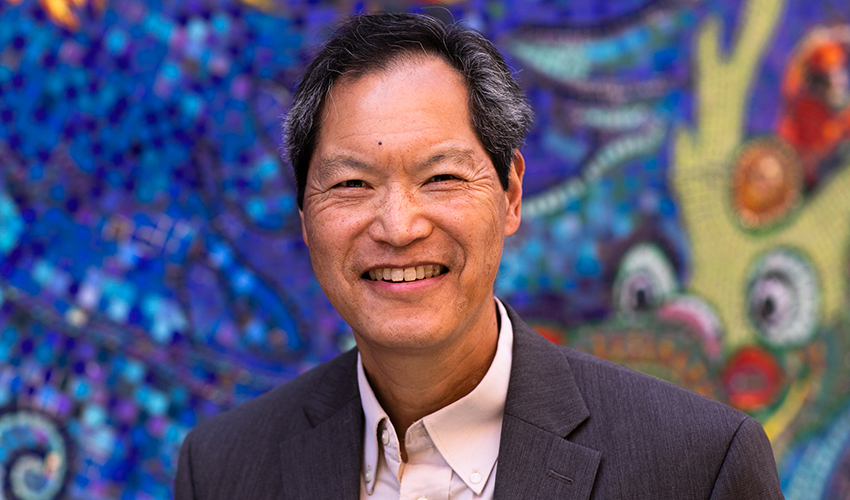 Asian Pacific Islander Legislative Caucus lobbied for the funding to better support API communities
California Governor Gavin Newsom signed this week the Asian and Pacific Islander (API) Equity Budget, which includes $10 million to the nonprofit Stop AAPI Hate co-founded by San Francisco State University Professor of Asian American Studies Russell Jeung. Stop AAPI Hate is a national coalition that addresses anti-Asian American and Pacific Islander (AAPI) racism and hate in the U.S. 
"The $10 million allocated to Stop AAPI Hate will support our efforts to track racism against AAPIs, which will help our coalition and the larger movement continue to advocate for concrete solutions," Jeung said. "This funding will also allow our coalition to grow to meet more of our community's needs."
The funding is part of the historic $156.5 million API Equity Budget — a measure developed in response to the rise in violence and hate incidents against the AAPI community since the start of the COVID-19 pandemic. The API Equity Budget was lobbied for and sponsored by the Asian Pacific Islander Legislative Caucus, which represents and advocates for the interests of API communities throughout California, and was backed by 150 community organizations. A majority of this funding will go to community-based organizations that are working on prevention efforts and are providing vital services to those impacted by hate.
Jeung co-founded Stop AAPI Hate to address this rise in racism by tracking and responding to incidents of hate, violence, harassment, discrimination, shunning and child bullying targeting AAPI people. To do that, Stop AAPI Hate created a multilingual online reporting center where community members can report these types of incidents they witness or experience firsthand.
Since March 2020 when the pandemic was first declared, Stop AAPI Hate received more than 6,600 reports of hate incidents, with about half of the incidents being reported from California. The data shows the rise in attacks disproportionately affected elders, young people and AAPI women who have reported hate incidents to the center twice as often as AAPI men.
"With this funding, Stop AAPI Hate will be able to enhance its capabilities to track, respond and prevent incidents of racial bias and harm," Jeung said. A portion of the funds also supports projects from SF State's Asian American Studies program.
For example, SF State's AAS program conducts data collection and analysis for Stop AAPI Hate and runs the Stop AAPI Hate Youth Campaign — a program led by SF State students for high-school interns in which they conduct research on the racism and discrimination young AAPIs are facing and engage with other methods of advocacy.
Krysty Shen, one of the graduate students and the youth campaign manager, says the experience has been rewarding. "The high school interns are amazing and they're doing a lot of policy advocacy to schools and school districts," she said. "I really enjoy working with them because they give me reassurance for our future and I love the community that we've built." Shen also helped with the data collection for Stop AAPI Hate.
Jeung says SF State students like Shen played a crucial role in the #StopAAPIHate movement and the subsequent passage of this budget. "Our students are the backbone of the data collection and advocacy Stop AAPI Hate has been doing," he said. "They've been instrumental in building this movement."
He also says the work they are doing is a reflection of the SF State students who went on strike in the 1960s demanding curricula that represented people of color. The strike led to the formation of SF State's College of Ethnic Studies — the first of its kind in the nation — that houses the AAS program.
"This effort and the research initiative contain the legacy of the SF State strike," Jeung said. "It's working for the liberation of all, doing community-based research and advocating for racial change."